Bamboo Two-Piece Pajama Set
Regular price
Sale price
$38.00 USD
Unit price
per
Sale
Sold out
My Hometown Baby's charming Two-Piece Premium Bamboo Pajama Set, where a touch of vintage cowboy flair meets Southern charm in the "Lil' Buckaroo" print.
Saddle Up for Adventure: Take a journey back in time with our "Lil' Buckaroo" Premium Bamboo Pajamas. This nostalgic print features vintage cowboy graphics, evoking the rugged spirit of the Old West. These pajamas transport your little one to the days of cowboys and open plains, making bedtime a thrilling adventure.
Wear Your Southern Roots: At My Hometown Baby, we embrace the essence of our Southern heritage. Many of our prints feature Southern-themed designs, all under the inspiring slogan "Wear Your Where." With these pajamas, your child can proudly display their love for the South while indulging in the utmost comfort.
Comfort That Never Quits: Crafted with your child's comfort in mind, our pajama set boasts an elastic waistband that provides the perfect blend of snugness and freedom of movement. Bedtime becomes a joy as your little one revels in the soft embrace of these pajamas.
Gentle on Tender Skin: A peaceful night's sleep begins with gentle, skin-friendly clothing. Our tagless design ensures that there are no bothersome labels to irritate your child's sensitive skin, guaranteeing a restful slumber every night.
Stretching for Value: Kids grow quickly, but our pajamas are designed to grow with them. These premium bamboo pajamas will stretch through several sizes, ensuring they offer exceptional value for your money. They are not just a stylish choice but also a practical investment.
My Hometown Baby's "Lil' Buckaroo" Premium Bamboo Pajama Set isn't just sleepwear; it's an invitation to experience the timeless allure of the Old West while enjoying unsurpassed comfort. Whether your child is drifting into dreams of cowboy adventures or snuggled up for a peaceful night's sleep, these pajamas deliver on all fronts.
Give your child the gift of vintage cowboy charm and cozy comfort with My Hometown Baby's Two-Piece Premium Bamboo Pajama Set. Order now and let your little one proudly "Wear Their Where" in style and luxury.
95% Bamboo Viscose; 5% Spandex

What We Love About It

We thought about what we wanted our precious little ones to wear and took the materials and things from some of our favorite brands and created our own.  Much time, thought, and care went into creating our brand and we thank you for choosing us.  It means a lot to us!

Zippy's have a 2 way zipper making them super convenient to both dress and change your child. 

Zipper guards prevent skin pinching when zipping up and down.

Tagless so there is nothing to irritate your baby's skin. This along with our buttery soft thermaluxe bambooviscose fabric will help keep cool in Summer and warm in Winter and are great for little ones with eczema. 

Fold-over mittens on the arms for sizes up to 18 months to both protect from scratching as well as keeping warm in winter.

Fold-over foot cuffs make it super easy to convert from a footed leg into a footless leg. Cuff on the sleeves can also be folded over precious little hands or worn rolled.

We keep safety in mind too and our fabric is never treaded with chemicals and our snug fit is in accordance with all CPSC safety regulations.

Built to last-a blend of fabric allows our clothing to fit three times longer than other clothing making them an incredible buy.

 

 
SIZE CHART
Materials + Care Instructions

95% viscose from bamboo;

5% spandex

Machine wash cold
Share
View full details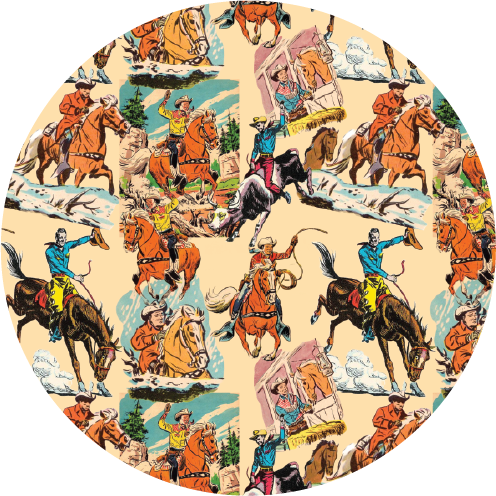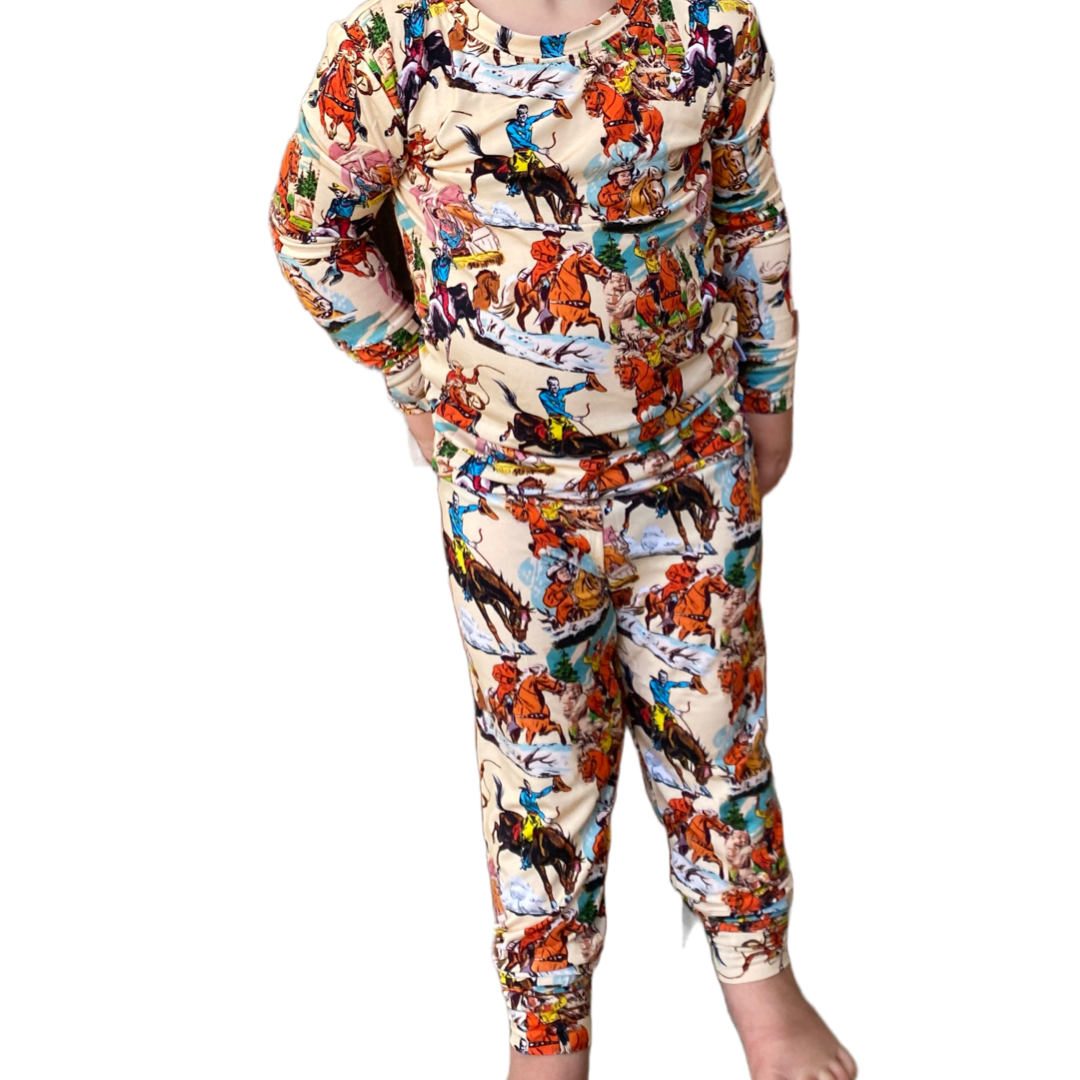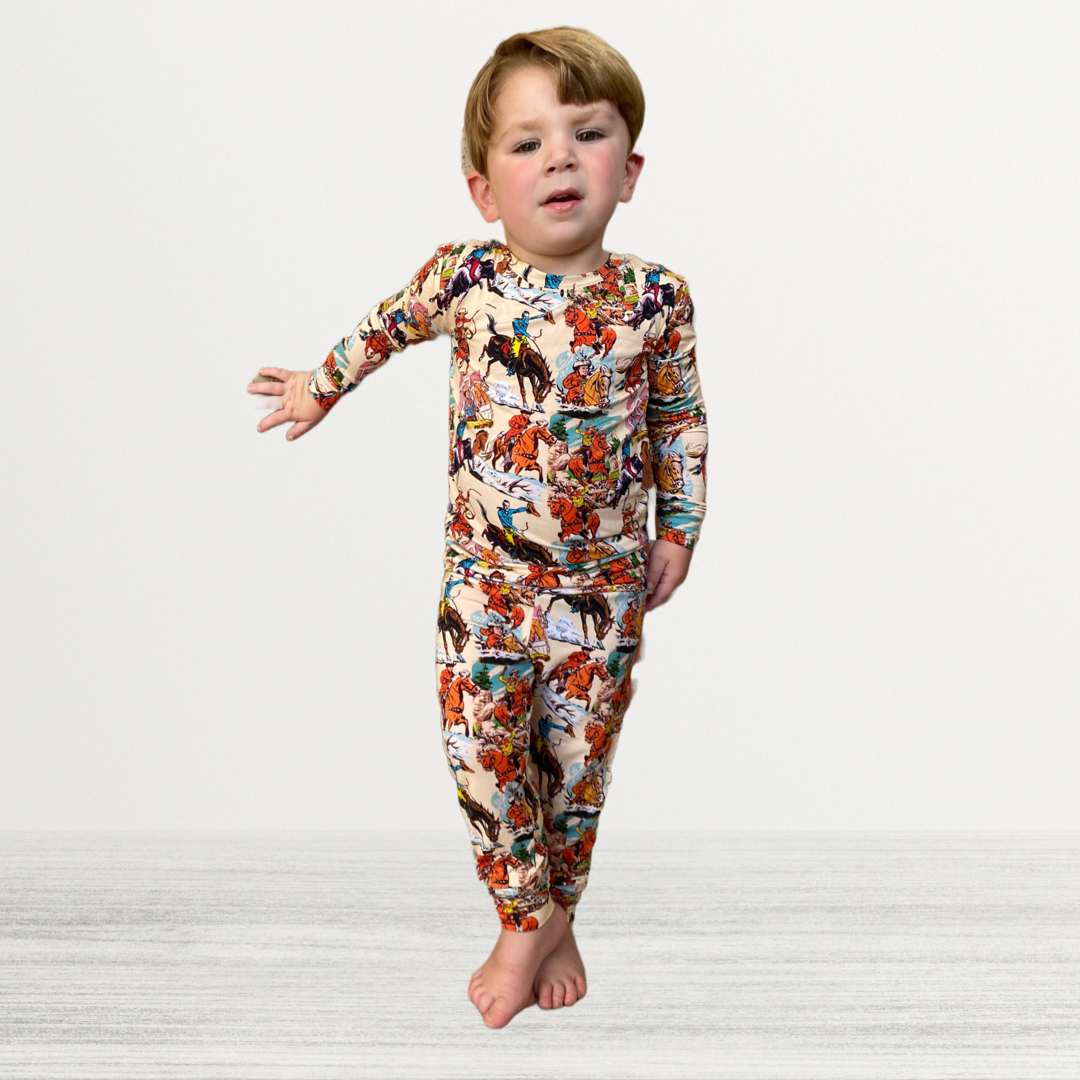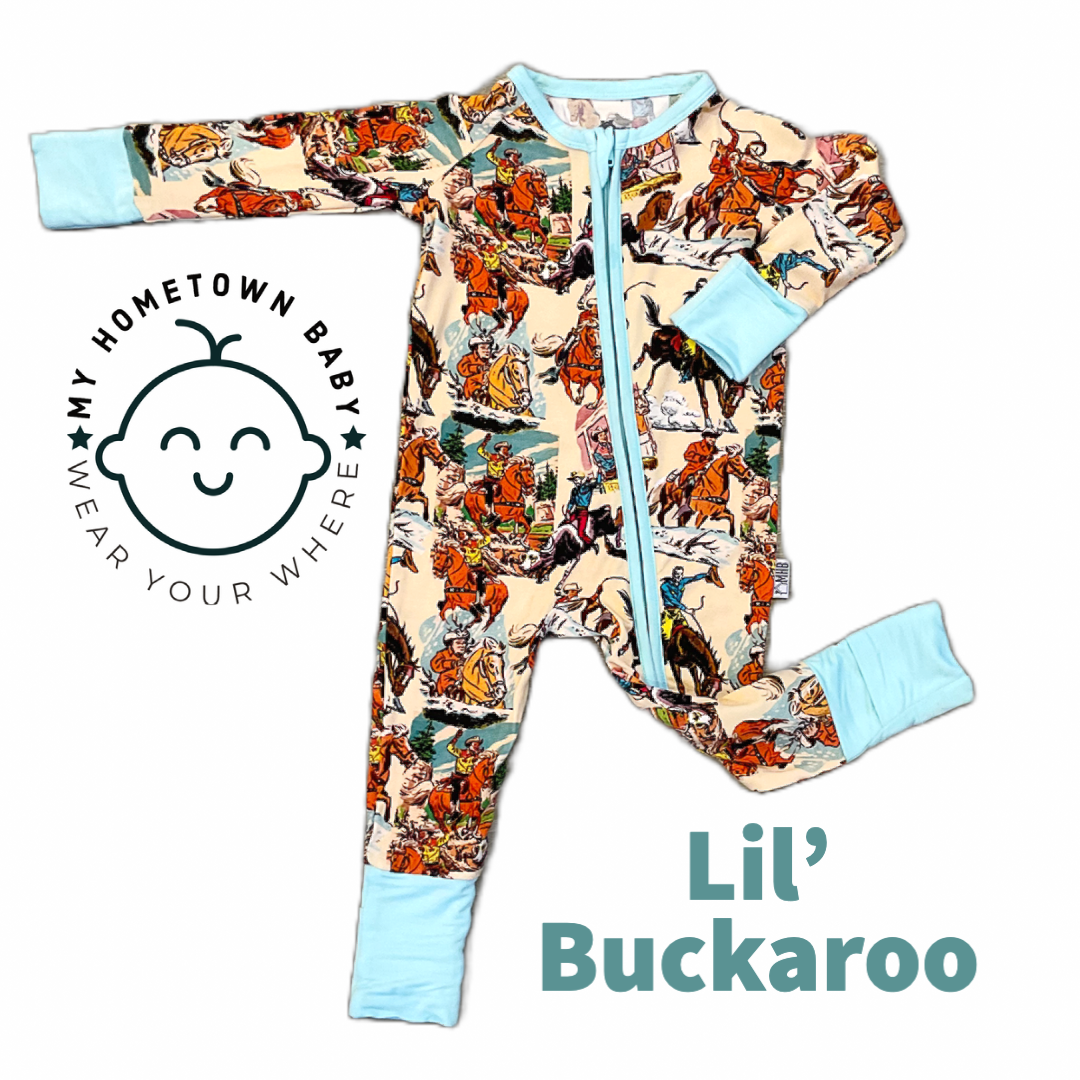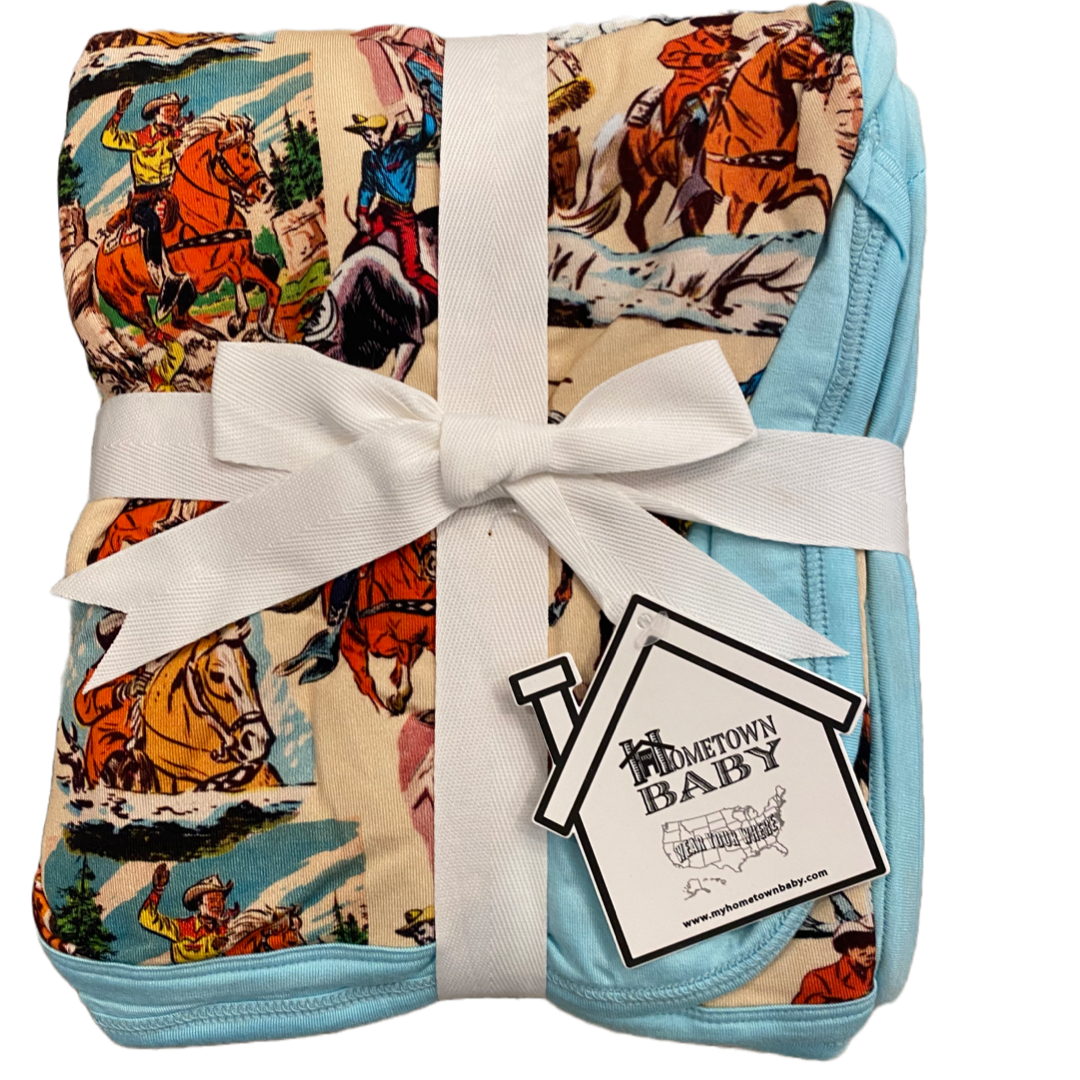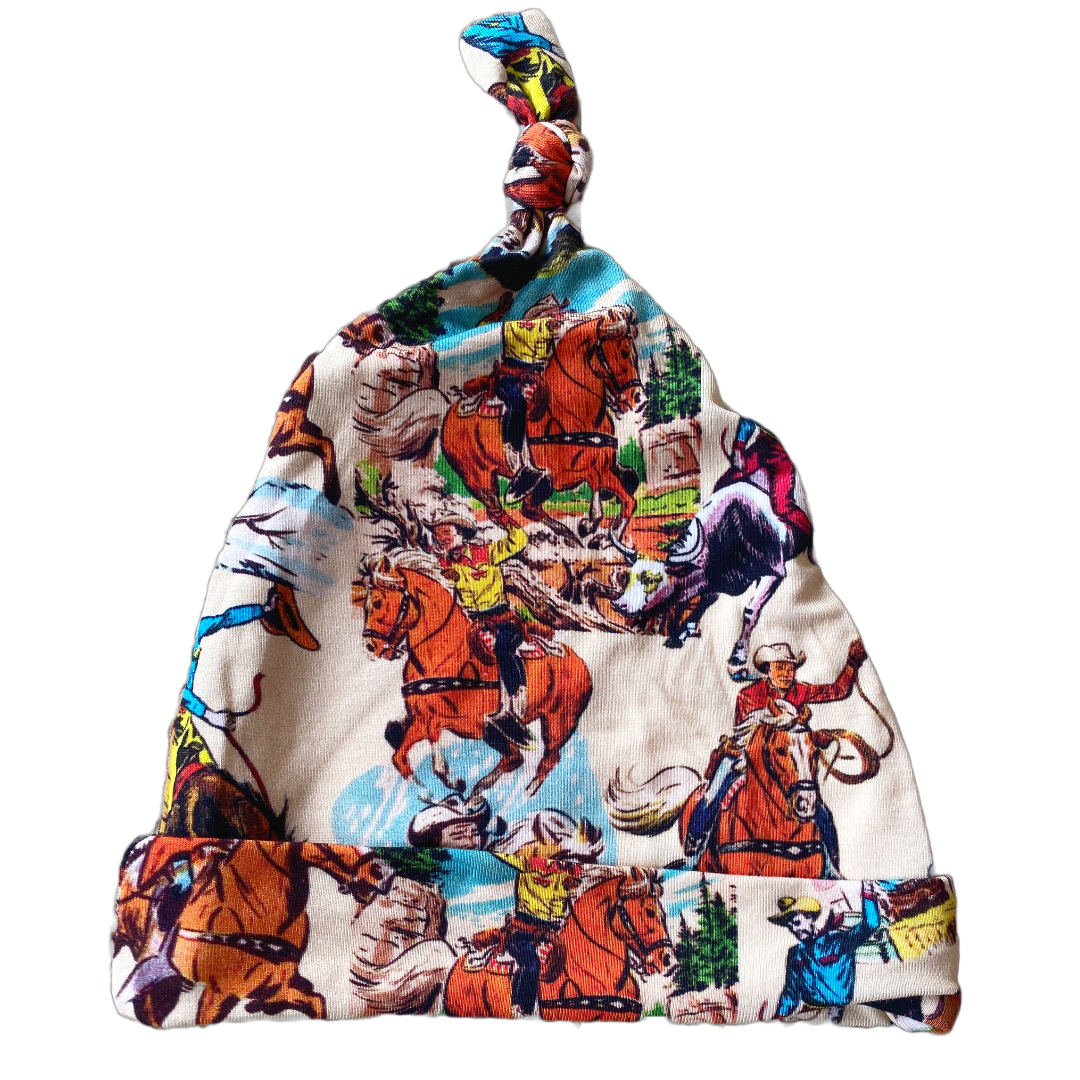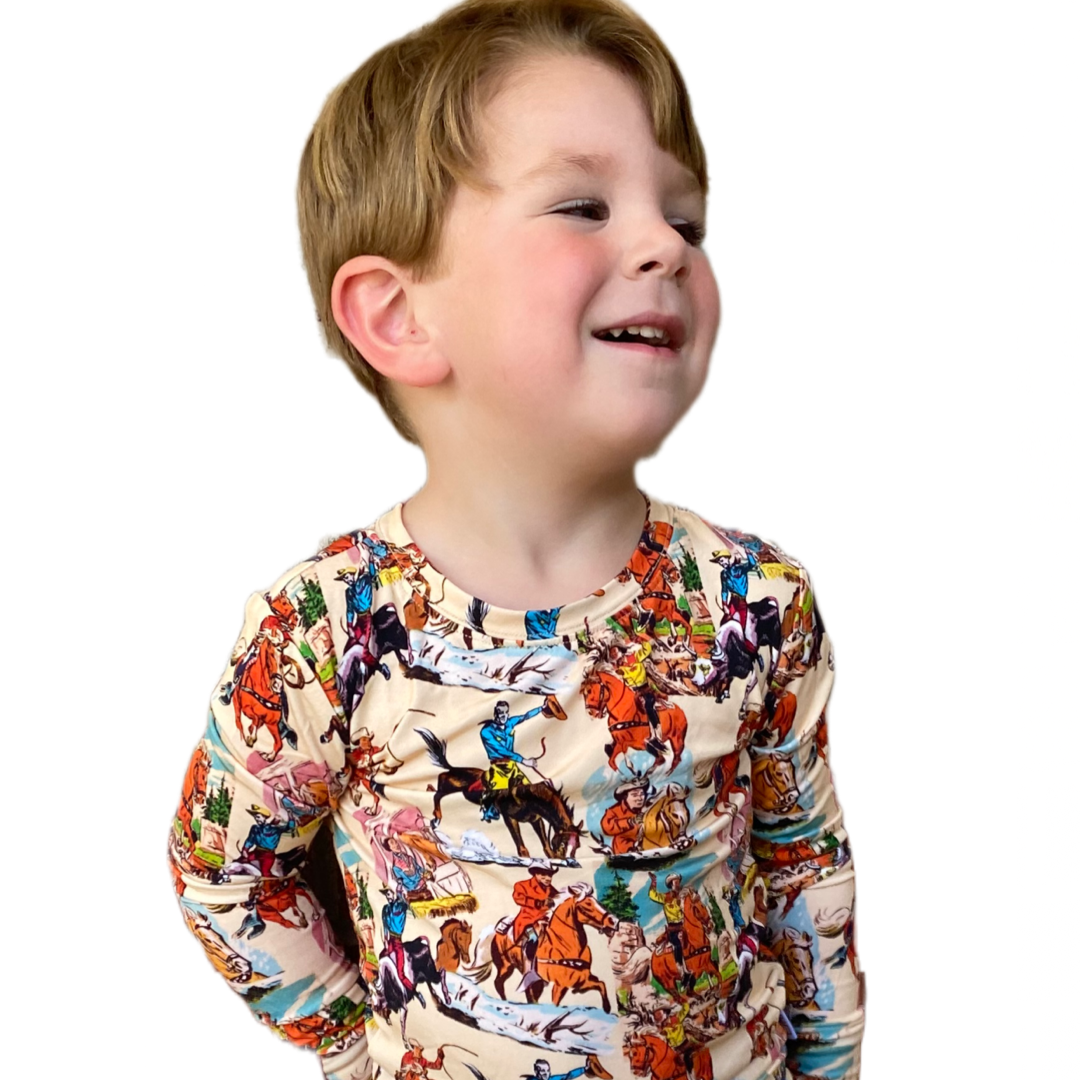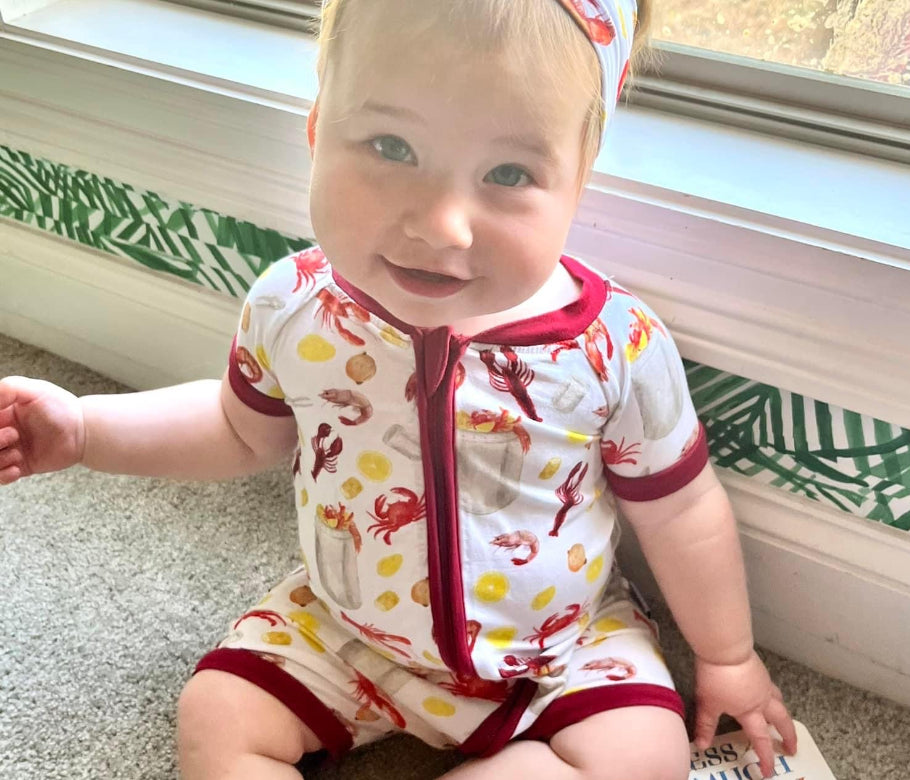 Not all fabric is created equal...
We us Premium Bamboo Viscose Fabric in our products. We call it Thermaluxe and our fabrics are made just for our Brand and took years to finalize. It will help keep your baby Warm in Winter and Cool in Summer while providing comfort unlike any other you've felt.
Free Shipping

Spend $75 or more before taxes and receive free shipping on your purchases. It's only $5 to ship on orders of $74 or less.

Get the Inside Scoop

Our Facebook Vip Group is the place to interact with others, learn of new prints, get early access to sales and new drops, gie insight into new prints, and more.

Join our VIP Facebook Group